If you Google "Small Town Americana", we're quite certain the Annandale 4th of July Celebration would be among the top results. Or at least it should be!
One year after having to cancel the event due to the pandemic, thousands and thousands of people from near and far made their way to Annandale for four full days of festivities that felt a bit like a community reunion.
The perfect July weather set the stage for huge crowds each day and night at the carnival where you could hear screams of joy coming from the rides, smell the sizzling foods prepared by the vendors and see smiling faces everywhere you turned. It could not have been a more beautiful scene.
From the Annandale Ambassador Coronation, Boat Parade, Kiddie Parade, Pie in the Park, Softball Tournament, Cake by the Lake to Music in the Park each day and more, there was something for everyone.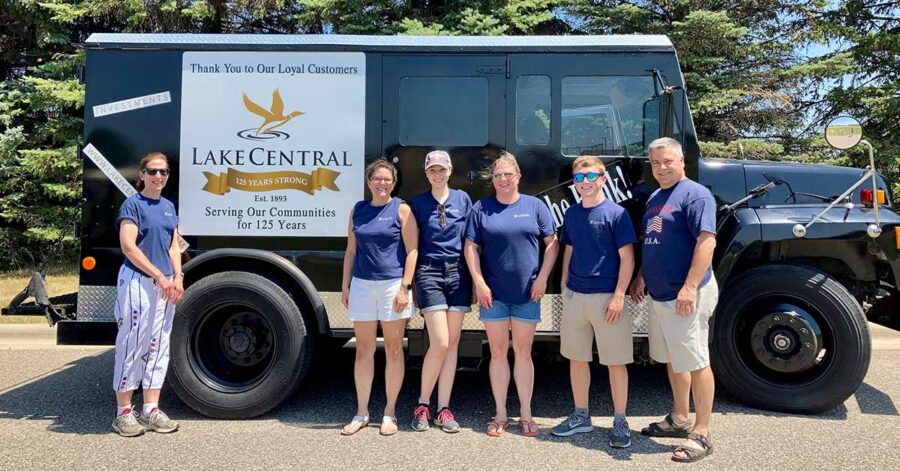 Sunday featured the iconic Independence Day parade, which we always enjoy participating in. People lined the streets as far as the eye could see, as royalty, bands, clowns, local business floats and more weaved their way throughout the town to the delight of the spectators.
The evening culminated with a spectacular musical concert by the ever-popular Fabulous Armadillos who entertained the enormous crowd right up to the highly anticipated fireworks display.
Oooh, Ahhh … the fireworks (which we proudly sponsored) were breathtaking and lit up the night sky like never before. It was truly a perfect ending to a most memorable four-day celebration.
Thank you to the many volunteers who generously gave of their time and energy long before the event began until the final firework lit the sky over Pleasant Lake.
We love our community and are proud to serve and share life with each of you. God bless America!