January 2018
In 2018 we will be celebrating our 125th year in the banking business!  We are planning to celebrate with YOU, our community members, throughout the entire year.  We will be giving away a $125 gift certificate weekly, from our local businesses, to 52 different winners throughout the year. (Details HERE!) Additionally, we are planning open house celebrations, in both our Annandale and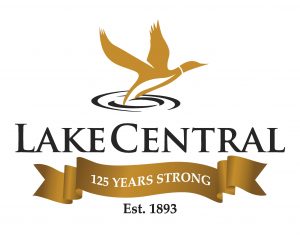 Clearwater offices, during the month of August and we have a few other surprises to watch for throughout the year.
Our story begins in 1893.  The New York stock market had just crashed, the economy was in turmoil and the song "America the Beautiful" had just been written.  William McDonald and L. Cofield, two local businessmen, founded the State Bank of Annandale in the building currently occupied by the Annandale Advocate.  Fourteen years later, another group of local businessmen started Citizens State Bank (later operated by George Sawyer) and for a few years, our Annandale community was served by both banks.  In 1933, after another New York stock market crash, these two banks merged and the State Bank of Annandale changed its name to Annandale State Bank.  The combined assets of the newly named Annandale State Bank totaled $337,000.
Over the years William McDonald's son, Colin, took over the president's role from his father and in 1971, my father, Dwayne Bruns, a life-long Annandale resident, was hired and eventually succeeded Colin as the bank's next President.  In 1978, we expanded to the Clearwater area and two years later, we opened our new building in Annandale, which we still occupy.  The bank assets had grown to $26,300,000.
By the time the bank celebrated its 100th year anniversary in 1993, the total assets of the bank had almost doubled to over $50,000,000 and the Clearwater branch had moved into its new building.  Since 1993, we have expanded our insurance agency, added long term fixed rate mortgages, added an investment division and just recently renamed our bank to Lake Central Bank.
Fast forward to 2018 – We are still locally owned and operated, yet we provide services literally as the song says "from sea to shining sea".  While many of our customers still enjoy the personal service our employees deliver, they are also able to access cash from ATM's around the world and deposit checks anytime from anywhere, using an internet connection.  Even after 125 years, we remain small enough to know you yet big enough to serve you.  Today our total assets have grown to $150,000,000.
Finally, we have proudly served our communities for 125 years and look forward to serving for many years to come.  For those of you who are already our customers, thank you for your confidence in our abilities.  For those of you who are not yet our customers, stop in to see what we can do for you…. You might be surprised what your local bank can do with 125 years
of experience!
Sincerely,
Bryan Bruns, President