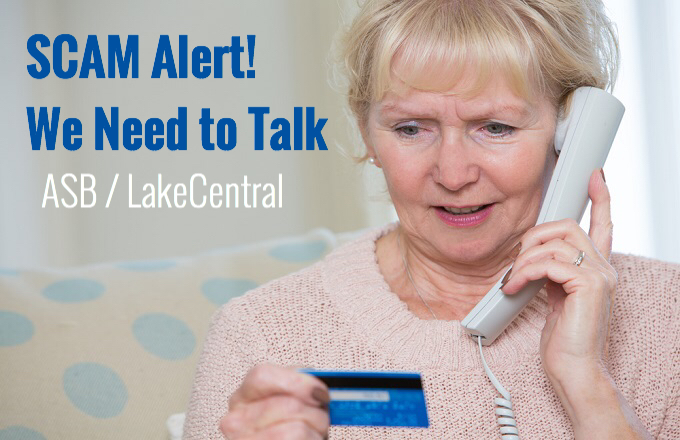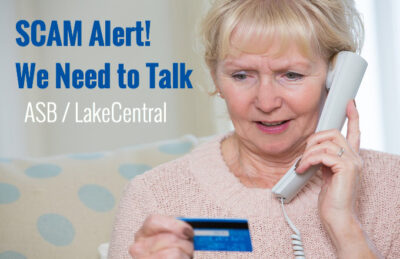 According to the Federal Trade Commission, between 2012 and 2014, consumers reported more than $42 million in losses from scams involving the impersonation of family members and friends. This scam, commonly known as the "grandparent scam," is a form of financial abuse that deliberately targets older Americans.
To commit this crime, fraudsters call claiming to be a family member in serious trouble and in need of money immediately. The scammer might say he's stranded or has been mugged, and call in the middle of the night to add to the urgency and confusion. Once the money is wired, the victim later finds out that it wasn't their grandchild they were helping, it was a criminal.
Confirm the caller.

 Fraudsters are using social networking sites to gain the personal information of friends and relatives to carry out their crimes. Verify the caller by calling them back on a known number or consult a trusted family member before acting on any request.

Don't be afraid to ask questions.

 Fraudsters want to execute their crimes quickly. In this type of scam, they count on fear and your concern for your loved on to make you act before you think. The more questions you ask the more inclined they will be to ditch the scam if they suspect you're on to them.

Never give personal information

 to anyone over the phone unless you initiated the call and the other part is trusted.

Never rush into the financial decision

 and trust your instincts. Don't be fooled- if something doesn't feel right, it may not be right. Feel free to say no and get more information before you send money to someone.
Additional Tips for Avoiding Telephone Scams
Scammers can be very convincing. If something seems unusual, check it out.
Never "pay to play."

 A legitimate sweepstakes will not ask for money upfront.

You cannot win 

a sweepstakes or lottery that you did not enter.

Be suspicious

 of any pressure to send funds via wire transfer or a pre-paid reloadable card.

Pay attention

 to warnings from your financial institution that a request sounds like a scam. Your banker may have encountered similar situations in the past.

Scammers often claim an emergency

, hoping you will take quick action without checking out the situation. Before offering help to a grandchild (or another relative or friend), be sure to telephone your grandchild or the parents at the number you know to be valid to find out if the request is legitimate.

If a caller claims to be from an established organization

 such as a hospital or law enforcement agency, look up the number of the organization independently before taking action.

Consider it a red flag

 if the caller insists on secrecy. Never allow anyone to isolate or discourage you from seeking information, verification, support and counsel from family members, friends or trusted advisors prior to making any financial transaction.
Computer/Internet Scams
Lack of familiarity with internet security and scams such as phishing and spoofing can dupe older adults into giving out personal financial information. Phishing scammers create authentic-looking emails, text messages, and Internet pages to entice their victims to disclose financial information such as credit card details, bank or credit card account numbers, Social security numbers, etc.
Here are some examples:
"We suspect

 an unauthorized transaction on your account. To ensure that your account is not compromised, please click the link below and confirm your identity."

"During our regular verification of accounts

, we couldn't verify your information. Please click here to update and verify your information."

"Our records indicate

 that your account was overcharged. You must call us within 7 days to receive your refund."
The messages may appear to be from organizations you do business with, such as your financial institution. They may threaten to close your account or take other action if you don't respond.
The senders are "phishing" for your private account information so they can use it to commit fraud or identity theft against you.
Spoofing scammers disguise an email address to look like it is coming from someone else. For example, you may receive an email that looks like it is coming from a friend who needs immediate funds to cope with an emergency.
Tips for avoiding computer or Internet scams
Take precautions

 with your personal computer (PC) to reduce your risk of a computer/Internet attack.

Use trusted security software

 and make sure it's updated frequently.

Do not email financial information

 or account numbers. Email is not a secure method of transmitting personal information.

Be cautious

 about opening attachments and downloading files from emails, regardless of who sent them. These files can contain viruses or other malware that can compromise your computer's security.

Use passwords

 that will be hard for hackers to guess. For example, use a mix of numbers, symbols, and letters instead of easily guessed words.

Shut down your PC

 when you are not using it.
What should you do if you or someone you know becomes a victim of financial exploitation or another form of elder abuse?
In most cases, you would contact Adult Protective Services, generally a part of your county or state department of social services. You can find contact information at www.eldercare.gov, a public service provided by the U.S. Administration on Aging, or by calling 1-800-677-1116. If you have any questions or concerns, you can always reach out to us, we are here for you!
Call us at 320-274-8216.